Why Is Frederick County Excited about Fixed Route Software Solutions?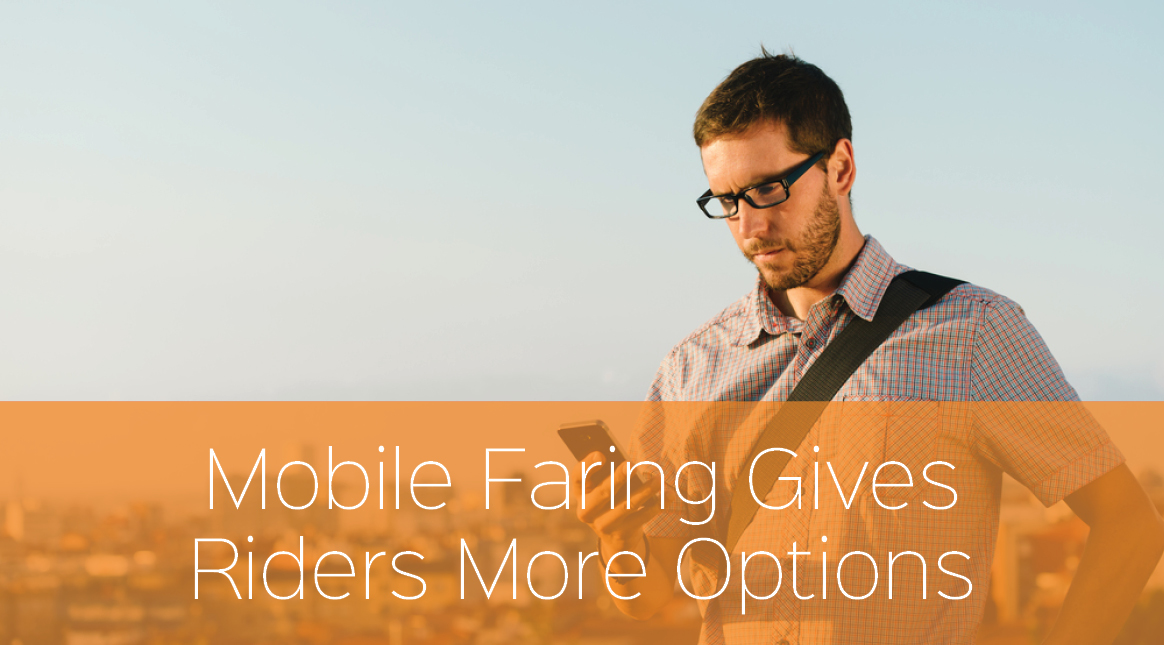 Earlier this year, we reported on the success that Frederick County was having after implementing a mobile faring app. Since they started promoting and encouraging usage of the app, things have gotten even better for FC. We thought it would be a great time to do an update to describe their continued success. The strategic approach to increasing ridership taken by Frederick County serves as an example of how all transit agencies should function. They actively seek out new ways to engage with their community by determining the type of technology most in demand. FC invests a great deal of time and resources in doing their due diligence: the research.
Fixed Route Software Solution for Mobile Faring
After a successful launch of their mobile faring app, TransIT ezFare, in January of 2015, Frederick County recently introduced their Summer Freedom Pass to app users. This allows youth, ages 13-22 to ride their Connector and Shuttle routes all summer for $15. Adrienne Moretz, Community Relations Manager says that they are extremely pleased with the rider response. "So far, the app has accounted for nearly 30% of total sales!" As well, Adrienne points to the success of their single trip ticket, saying "it continues to be the most popular option with over 1,000 sold, year-to-date. We have sold over 16,000 total trips since the launch of our app, only 6 months ago. We consider that a great success." Over time, this will greatly reduce the need for farebox collections, deposits and associated time-consuming tasks.
The Secret to Frederick County's Success
FC takes a focused approach when gauging rider satisfaction and to build plans for future services. Demographic analysis showed that a large portion of their ridership (18-35s) want more faring options. Analysis shows that over "60% of passengers have access to the Internet," Adrienne points out. This evidence is based upon the findings of their 2013 Triennial Survey.

Recent studies show smartphone use in the U.S. nearly doubled between 2010 and 2015, from 62 million to over 182 million, and a study published by InMobi, a global advertising company, states 68 percent of consumers surveyed have made purchases on a mobile device. 
This is expected to increase significantly in the next twelve months, as 83 percent of consumers stated they plan to conduct mobile commerce during this time frame. FC wanted to be prepared for this switch in consumer buying habits.
We've assembled an infographic on tech trends (pictured on the right.) Click on it to view, share and enjoy.
Users want their mobile purchasing to be simple and quick and TransIT ezFare delivers. Riders quickly select their passenger type (general public, reduced fare, student) and then see the tickets that apply to them. With a quick touch of the screen they can purchase their ticket and have it delivered to their phone anytime, 24/7.
Research is key to discovering trends and making key decisions, and the data collected using fixed route software both in the office and on the bus can provide a wealth of analytics to guide future service improvements.
Promotion Doesn't Hurt Either
FC has presented several on-site events with live radio remotes. They also partner with local businesses to cross promote TransIT ezFare. They advertise across various media including: newspapers, mobile and web advertising, radio, social media, etc. In the end, Frederick County's success is based upon their ability to understand the best use of budgetary dollars to get the most from their technology investment. Mobile ticketing is the ideal solution for FC since it provides the sought-after service for their ridership, but doesn't require the expensive infrastructure required by other payment methods. Take a look at the original success story here to see how FC put their research to the test in order to provide the precise service most demanded by their riders.
Talk to a fixed route software specialist today to request a demo of our software and to learn more about automated fare collection systems.