Why Work at TripSpark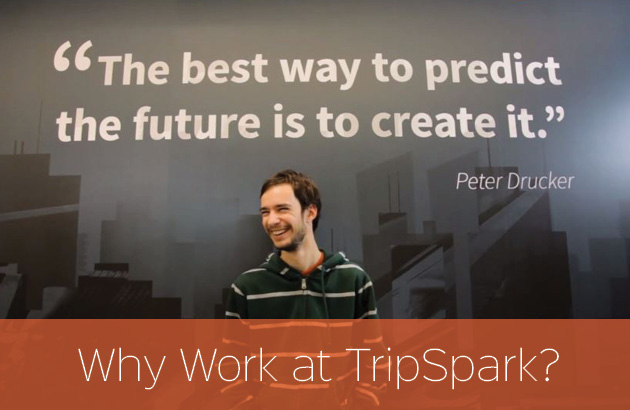 TripSpark Is A Great Place to Work!
So why work at TripSpark? TripSpark is a great place to work for many reasons! TripSpark knows that a positive workplace culture fosters innovation and progress. But don't just take my word for it. Hear what our employees have to say about working at TripSpark.  
Click to watch the video:
Back in October, we blogged about TripSpark's Great Place to Work certification. The certification is based on anonymous feedback from employees, so we are proud to say our employees really like working here!
When our employees are excited to wake up in the morning and come into the office, that enthusiasm extends to their work and to our clients. An engaged workforce means that our employees genuinely want to do a good job, so they put in the effort – and it shows.
Our team members have a lot of reasons to feel great about working at TripSpark. We offer a bunch of perks like free snacks and drinks, fun social events like Munch n' Mingle breakfasts, holiday parties, contests and more.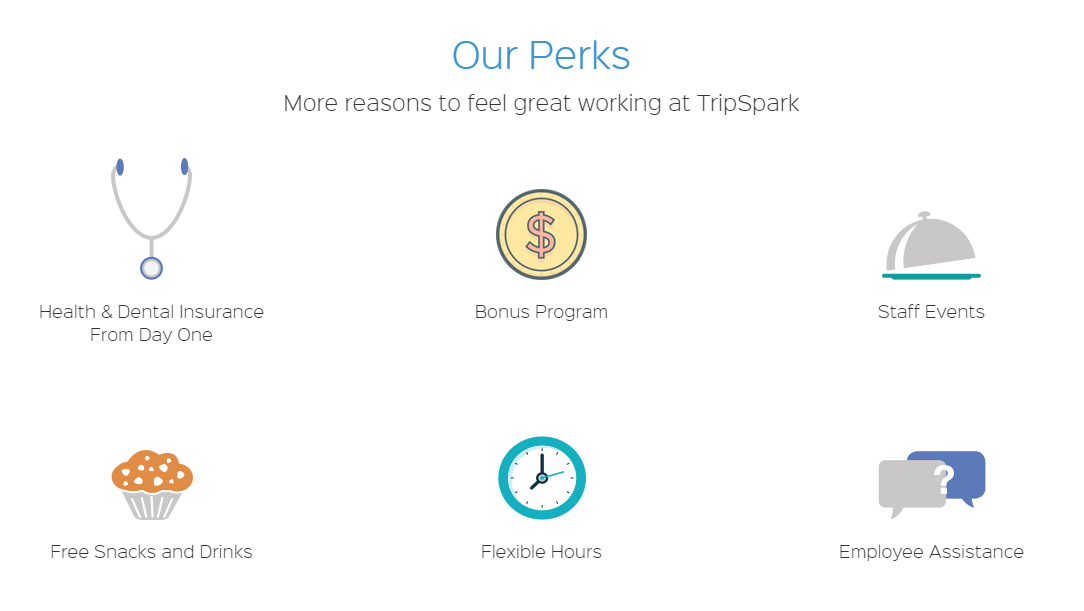 But TripSpark culture is about more than just the perks. What really makes our culture special is how we work together. Collaboration within and across teams promotes innovation and shared decision-making means everyone gets their voice heard. We know how to move quickly to take action and we're able to do so because there isn't much 'red-tape' to deal with. Management gives us the freedom to dress casually or in business attire. We're a pretty open-minded crew in general, and we don't care if you prefer dogs or cats (or even eels).
Interested in joining us?