The Future of Public Transportation
In this video, Paul Comfort paints a picture of the future of public transportation based on numerous discussions and contributions to his latest book by the same title. Paul explores trends in the transit industry and provides several insights on how to remedy declining ridership and meet modern riders' demands. Innovation is the key factor – it is multifaceted, especially in the transit sector, and can be applied to numerous factors such a bus frequency, infotainment, in-vehicle technology, and rider apps.
Paul's vision is in sync with TripSpark's mission – to help agencies move together toward the future of transportation.
The Future of Public Transportation
Paul Comfort's new book "The Future of Public Transportation" examines the transformations coming this decade to cities and the public transportation systems that serve them and will allow readers to become more informed and ready for these changes. In this book, Paul and over 40 top public transportation CEO's, Futurists and Associations, analyze trends and changes made by transit companies to keep up with this dynamic industry. What does tomorrow hold? Check out this new book to find out.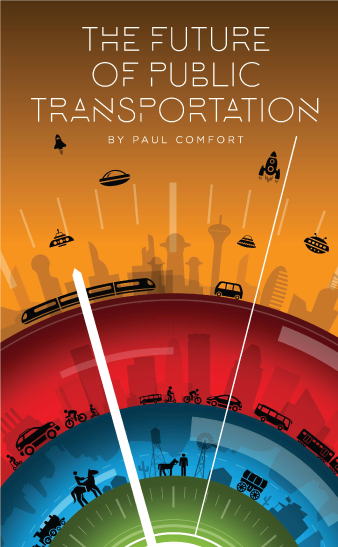 About the Author
Paul Comfort
VP of Business Development, TripSpark
"TripSpark's goal is to facilitate the integration of multiple transportation modes and allow agencies to efficiently offer more choices to their riders through an integrated mobility platform. We position transit agencies at the center of MOD in their geographic area. We believe that we can help make transportation more accessible by bringing it closer to people's doorstep and by getting riders to inter-modal hubs so they can continue their journeys."
Andrea Potter
General Manager — TripSpark Technologies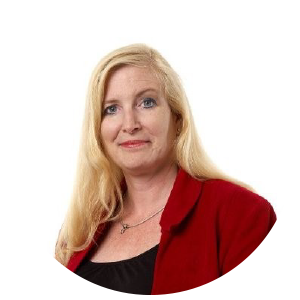 TripSpark's people transportation technology provides mid-sized transit agencies and private operators with the critical operational software and in-vehicle hardware they need to run efficiently and provide outstanding service to their customers. Our products form an integrated ecosystem, which includes the modern passenger information systems that customers demand and rely on today. Our technology suite serves Fixed Route, On-Demand / Paratransit, NEMT, Rideshare, and K-12 transportation. We pride ourselves in Moving Together with our customers as their needs change and offering the latest and greatest in modern people transportation technology.