Highlights of CTAA Expo 2022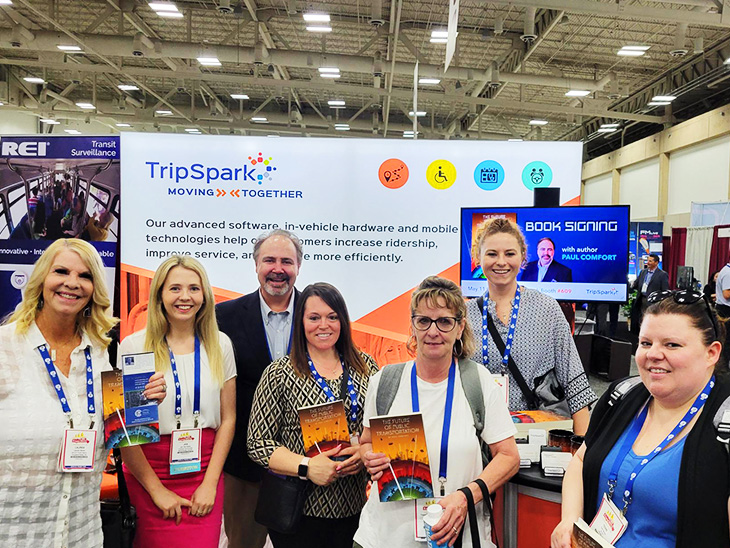 As always, it was fantastic meeting everyone from the industry at CTAA EXPO 2022 in Kentucky and we'd like to thank the organizers at CTAA for putting together another great event.
Okay, so let's start off with the exciting news!
The winners of our lucky draw event are ….. drum roll please ……!
| $100 Starbucks Gift Cards | $100 Amazon Gift Cards |
| --- | --- |
| Jessica Powell | Angie Dow |
| Jamie McKay | Chasity Williams |
| Kyle Meehan | Chris Campbell |
| Russell Brashear | Pattie Foster Nelson |
| Timothy Land | Peter Smith |
Congratulations to all of you and you'll be receiving your gift cards via email very soon!
Noteworthy Trends
It was interesting to learn more about everybody's variety of experiences navigating these tough, pandemic-influenced times. The remanent effects of the pandemic were clearly visible and a large part of the conversations at the event were centered around handling driver shortage issues and figuring out solutions for ridership recovery.
At the Technology Showcase, we addressed the driver shortage issue affecting the industry and presented some of the solutions that our friends at CityBus (Greater Lafayette Public Transportation) have devised to work around it, using TripSpark products.
Our fixed route software – Streets, offers drivers' shift management capabilities and also helps you notify your riders of any service disruptions right away. To know more about how Streets can be useful to your agency, click here.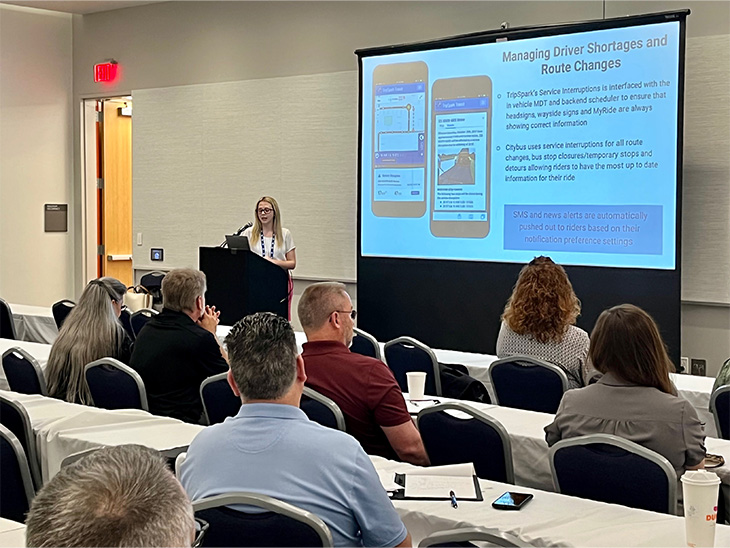 Demand Response Software
Demand response was a hot topic this time around. We were happy to get to know many of you a little better and to demonstrate the latest updates on our robust demand response & paratransit platform – Novus. This product works perfectly in-tandem with our fixed route and rideshare products, so you can remain stress-free while managing your operations and submitting NTD reports.
If you missed meeting us there or would like to know more about how you can utilize Novus, no worries! Just click here to see how Novus can be of use to your agency.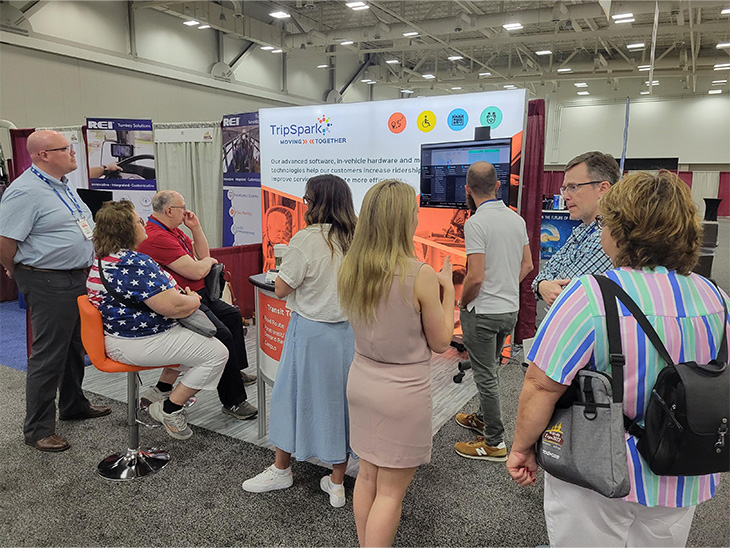 The Future of Transportation
Another major hit was Paul Comfort's book signing event for the transit industry's best-seller 'The Future of Transportation'. It was a great turnout and we had some insightful discussions on many of the book's topics and possible solutions for issues affecting the transit industry.
If you're a transit leader, this book is a must-read for you. If haven't got your copy yet, grab one by clicking here now!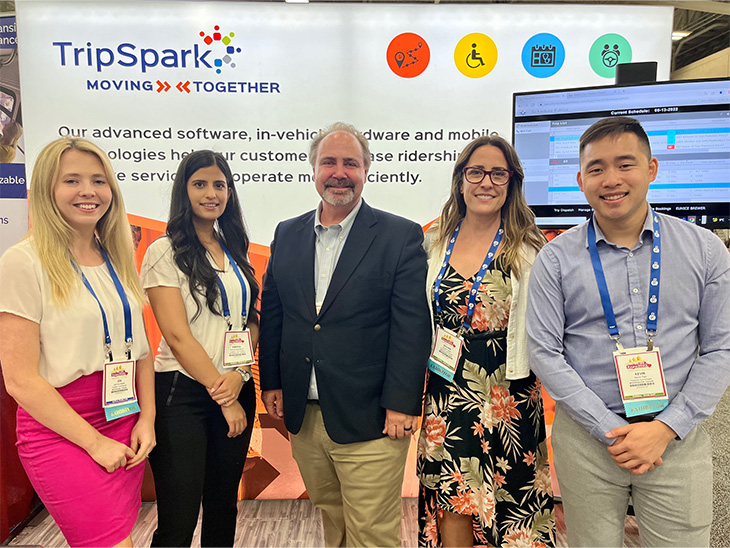 Until We Meet Again
We hope you had a chance to speak with our Product and Partnerships teams at the event. If you have any additional queries or just want to say hi, please don't hesitate to contact us anytime. We're a chatty bunch of folks and we'd love to help in any way we can!
But that's not all. We'll be attending several other tradeshows and conferences throughout the year so if you're ever in town, do drop in to meet us in-person.
See you next time!