Ontario Grants 375 Million Dollars to Help Improve and Expand Local Transit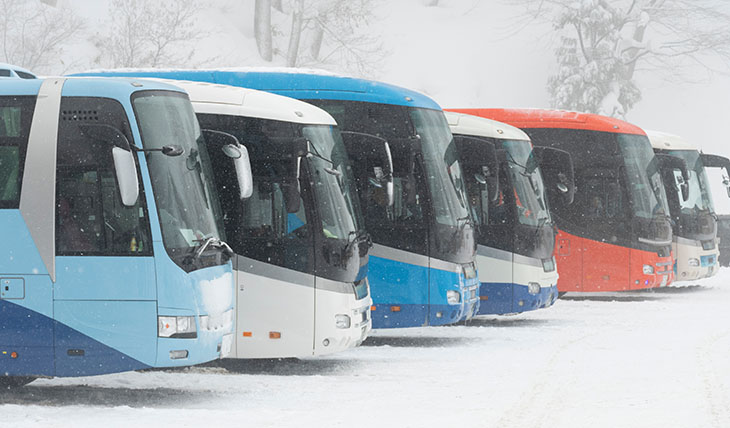 Expansion opportunities
Ontario's Minister of Transportation, Caroline Mulroney, recently announced that Ontario is offering $375.6 million through the Gas Tax Program to help municipalities across the province, operate and expand public transit.
The program will also offer one-time additional funding of $120.4 million, to ensure municipalities can continue to support their transit systems. This additional funding is intended to make up for the reduction in gas sales, due to the COVID-19 pandemic.
More great news for transit operators, is that the province plans to flow the new funding as soon as possible in 2022. "Our government is committed to helping municipalities sustain and improve public transit throughout the province," said Mulroney… "this funding will help ensure people have access to safe, reliable transportation to get to work or pick up essential items like a prescription."
How can the funding be spent?
The 109 eligible municipalities for the Gas Tax Program funding, deliver public transit service to 144 communities, and represent more than 92 percent of Ontario's population. Once funding is secured, it can be applied to making operational improvements like:
Purchasing transit vehicles
Adding routes and extending service hours
Improving accessibility
Upgrading  infrastructure
In partnering with our customers each step of the way, TripSpark is committed to helping transit operators make significant improvements to achieve their goals. We match agencies with the right solutions including, add-ons like Rides on Demand and Infotainment. We can also help you with the expansion of your core scheduling, routing, and dispatching systems.
Be sure to get your share!
In addition to providing funding to the municipalities, Ontario is also developing regional plans that will help build a better transportation system across the entire province, starting with the Greater Golden Horseshoe, and eastern Ontario. Whether you've already secured your share of funding, or you're just getting started in the process, the provincial Gas Tax Program will assist your agency in keeping our communities growing and moving together.