Enjoy the View from One In-vehicle Screen
Having complete insight into vehicle locations and the status of trips is the best way to maintain a smooth-running schedule and ensure eligibility and reimbursements. Drivers and clients both benefit from the safety of a digital manifest and screen messaging. Drivers need to be able to get immediate notifications about: no shows and added or removed trips. They need access to accurate client information and the ability to capture signatures digitally. TripSpark's NEMT in-vehicle technology integrates with back office software in order to enable all these functions and to make everyone's job a great deal easier.
NEMT In-vehicle Technology Provides a Range of Benefits
TripSpark's in-vehicle tablet and smartphone app allows information to be synchronized with your office software. Little set up is required and from the easy-to-read screen, drivers can view:
Manifest menu (showing events and "need to know" info)
Pre and post-trip checklist (must complete)
Client's personal info
Turn-by-turn directions to a location (Google Maps integration, w/Streetview and traffic)
Canned or unique text messages from dispatch
Fewer Data Entry Errors and Real Time Updates
Drivers input trip status information, which is then automatically synchronized with back office software. The simple touch screen with pre-designed menu selections makes capturing data (as well as signatures) far more reliable. An optional VOIP functionality can allow the driver to call dispatch or the passenger. All connected stakeholders can see real time updates about:
Arrived
No show
Declined
Added rider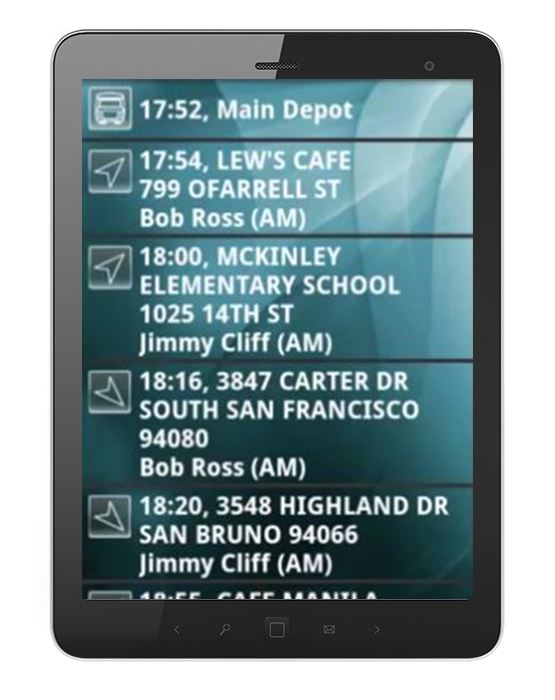 Provider Mobile
Provider Mobile is a smartphone app used by provider drivers that enables the real-time exchange of data between brokers, providers and drivers. It provides benefits for both the Broker and Providers. Download the solution sheet for more information.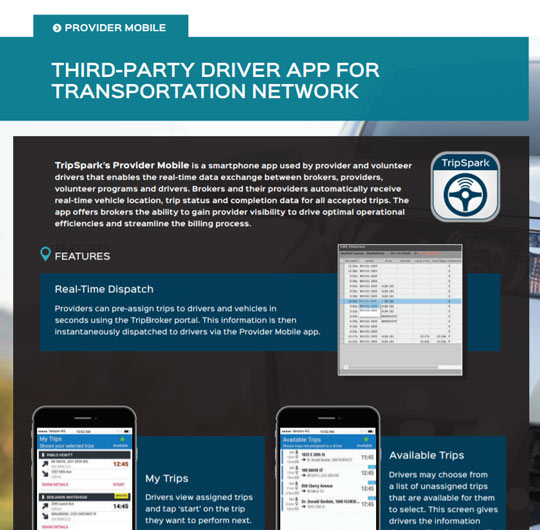 Drivermate: Connecting Drivers to Dispatch on a Tablet
TripSpark's mobile application, the DriverMate Android Application is the essential paratransit in-vehicle technology necessary to complement your total solution. Discover how affordable it can be when compared to the overall functionality it provides. See it in action for yourself by checking out a demo.
Ability to be used on consumer brand hardware
Provides same functionality as Ranger
Easy to install and quick learning curve
An affordable solution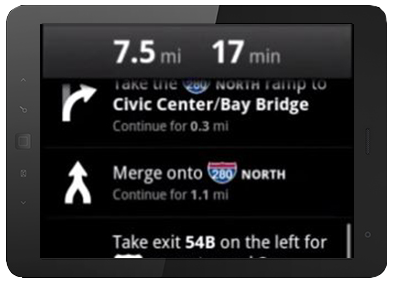 Ernesto Paredes, Easy Lift Transportation
Easy Lift Transportation used technology to save lives during recent fires and mudslides in Santa Barbara, California.