TripSpark's 30 Years of Transportation Innovation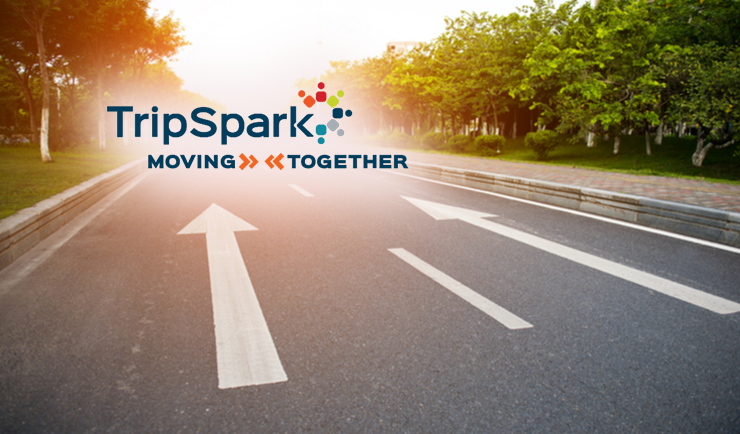 TripSpark Technologies was born on July 7, 2014, as a separate operating division of Trapeze Software and was created to serve existing transit, paratransit, medical and rideshare clients. The K-12 Education vertical was added to our portfolio in January 2015.
TripSpark is a multi-modal transportation solutions provider with customers in every vertical across North America.
Our founding General Manager Andrea Potter wanted to focus on these sometimes-overlooked clients. "We believed that our mid-sized transit clients and other vertical transportation clients had different needs than the large urban transit agencies serviced by Trapeze. We wanted to be able to service them in a way that respected both their budgets and their unique needs for products and services," she said.
A Legacy of Transportation Innovation
TripSpark hit the ground running with over three decades of experience creating fixed route, paratransit, NEMT, rideshare and K-12 transportation software solutions from scratch.
The three original founders of Trapeze began working from their homes in 1988, programming FX-DOS, the very first map-based automated scheduling product for fixed route operations. Beginning in the 1990s, Trapeze developed the first paratransit solution that integrated mobile technology.
Our Education vertical was also one of the first companies in the early 1980s to offer automated scheduling, helping school districts solve problems related to student transportation management.
Our Rideshare solution was developed in the early 1990s.
Later, we added CAD/AVL technology for all modes of transportation, including fixed route, paratransit, NEMT and K-12 school transportation. This technology included Passenger Information Systems that provided riders with information about their transportation choices.
TripSpark has continued to push forward with new ideas, like rolling out our thin-client architecture and integrating modes to better serve riders. We have continued to add modules to improve rider experiences to all our modes like Notifications (voice, text and email communication), Passenger Portal (our rider self-service portal), MyRide (real-time passenger information system) and our latest product, MyRide Infotainment (digital signage solution).
Our Future, Moving Together
TripSpark's motto is "Moving together, every stop along the way." For Potter, this means that we "partner with our customers and provide solutions that enable them to operate their businesses better. For me, 'Moving Together' is about improving transportation for our partners and their passengers."
As part of the Volaris Portfolio, TripSpark seeks to grow through better servicing our customers. This could be through innovating and building new solutions or through acquisition.